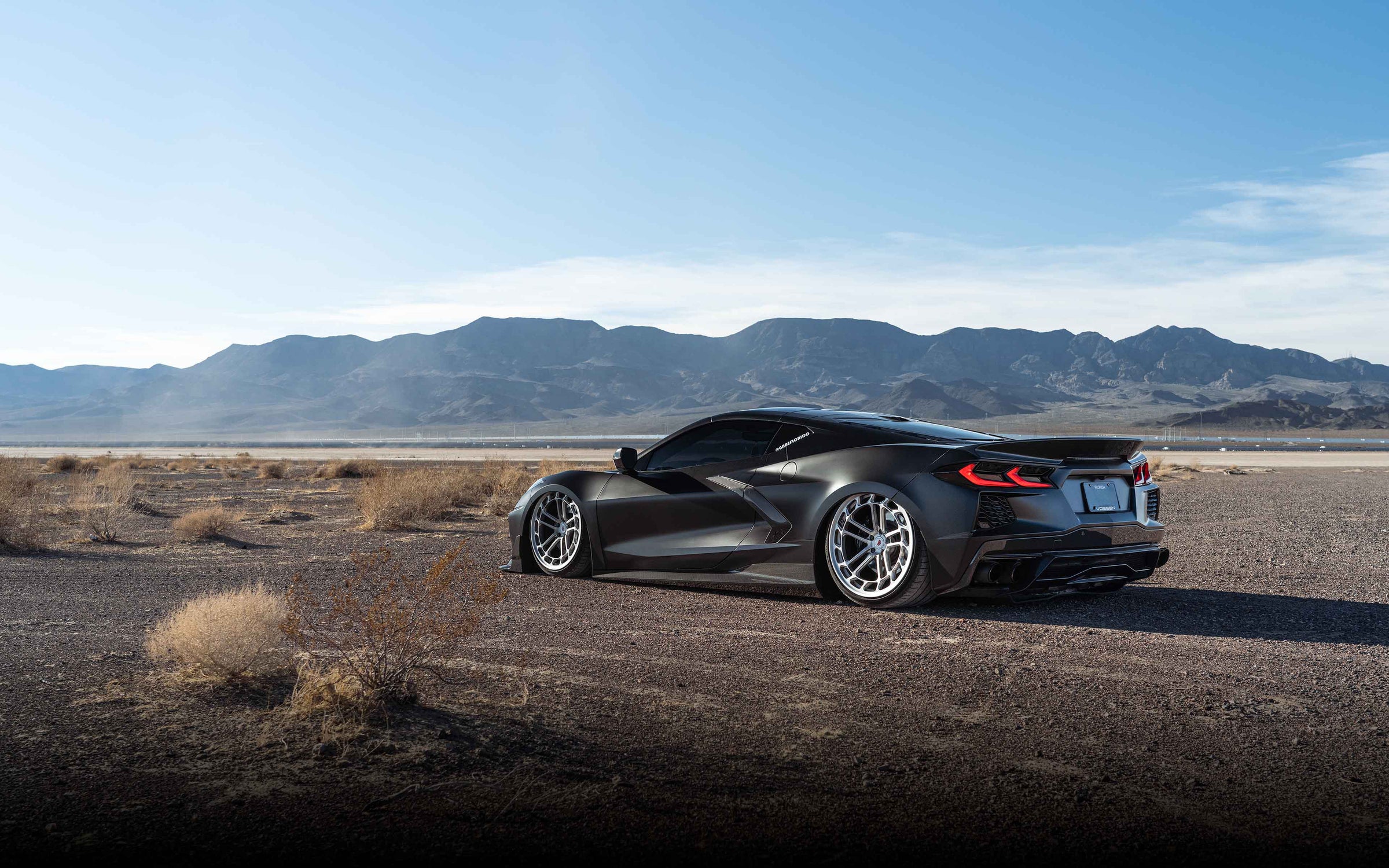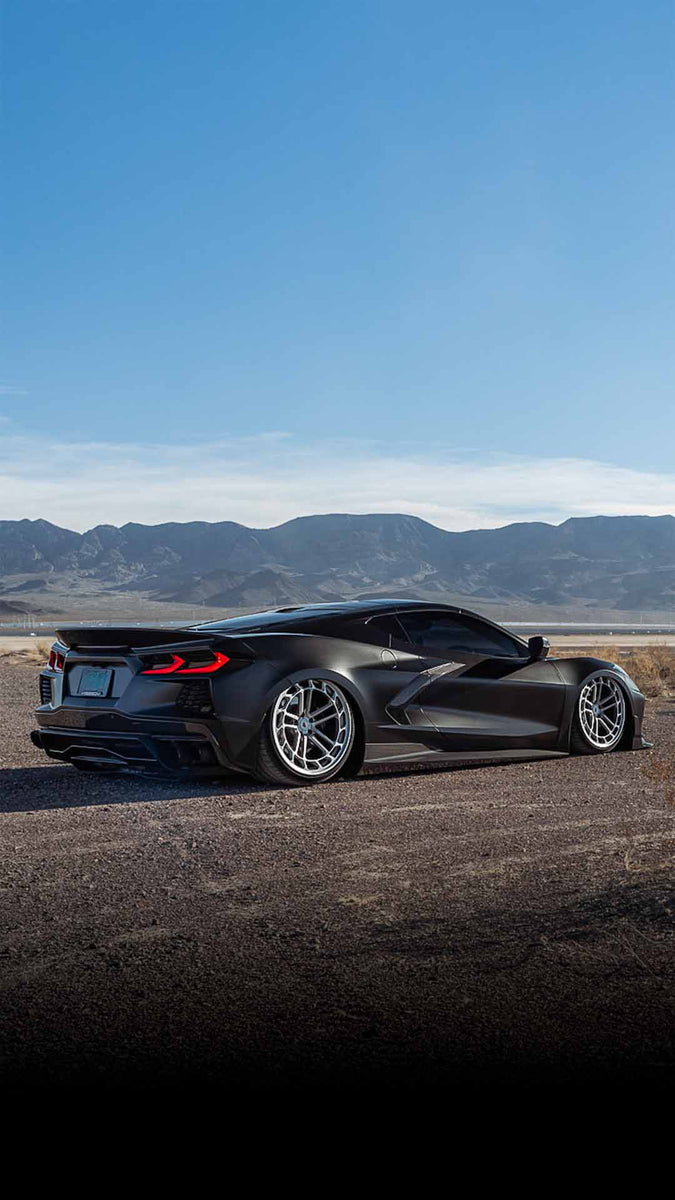 C8 Corvette Carbon Fiber Body Kits & Accessories
Attention to Detail
We utilize the latest 3D CAD tools to ensure all of our parts are engineered for direct fitment to your C8 Corvette. We make dozens of small unique modifications to our products that contribute to the superior ownership experience you get when purchasing RSC products
Innovative Designs
We pride ourselves on producing the best looking C8 body parts available. We spend countless hours refining the design of each part to hone in on the perfect volumes and proportions. You can't find parts like these anywhere else.
Advanced Research & Development
RSC tests our products using a variety of testing regimes such as 3D Printing Prototypes, Track Testing, and Computer Aided Tools including CFD Analysis (Computational Fluid Dynamics) and 3D CAD Software
Premium Carbon Fiber for your C8
RSC utilizes only the best Pre-Impregnated (aka Dry Carbon) Carbon Fiber that is Autoclave Cured to produce the strongest, lightest, defect free products available.
Large Inventory + Fast Shipping
We maintain large inventory of parts on hand to offer next day shipping. We also ship internationally. Contact us directly for international shipping quotes
C8 Corvette
Carbon Fiber Body Kits and Accessories
Shop our complete selection of carbon fiber body parts and accessories for the C8 Corvette or scroll down to learn more about our products
Shop C8 Collection
What our C8 Corvette clients are saying about RSC
★★★★★

The Best Carbon Fiber on the market!!!
★★★★★

Wow! Great product!! One of the best, and you guys handled everything very professionally. I will be ordering more parts from RSC moving forward. Shipping was quick as well. Thank you 🙏
★★★★★

easy to install and matches my ST splitter,wing and side skirts. you get what you pay for, RSC is top notch stuff
★★★★★

Service was great. Fast shipping. Quality is great as well. Looks really good on.
★★★★★

I had it install at the dealership the staff were very impressed for being an aftermarket upgrade. Friends and family love the look, very aggressive.
★★★★★

The side blades arrived as planned. I followed the detailed instructions provided by RSC online and didn't have any problems installing them. They look great and weigh less than half the carbon flash OEM side blades. They really make the car look more exotic!!
★★★★★

Item arrived packaged very well. Fitment was terrific and the finish of the spoiler was amazing. Our customer was very pleased with the end result. Will be happy to recommend to future customers!
★★★★★

Again, what can be said about RSC. My third purchase from them and seriously they should be making parts over manufactures. They are just that good. Best looking carbon fiber and the lightest products. Not done buying from them.
C8 Carbon Fiber
Learn more about our R&D Process
This video provides a brief overview of some the work that goes into every RSC product to ensure it exceeds our customers expectations.
Watch Video
Racing Sport Concepts
GT Aero Kit
The GT Kit represents our vision of what the perfect C8 looks like.
The GT Kit features smooth clean surfaces that blend perfectly with the C8's body lines to create a sophisticated look that enhances the car from all angles
Racing Sport Concepts
ST Aero Kit
The ST Kit was developed based in lagre part on customer feedback. Certain C8 owners has expressed to us that they wanted something that was more aggressive and stood out more.
After prototyping a variety of new ideas we can up with the ST Kit which offers our clients some new options for customizing their C8. The ST Kit is more aggressive and edgey while honoring our commitment to clean designs that mesh well with the body lines of the car.
RSC C8 Carbon Fiber Collection